Extreme weight loss strategies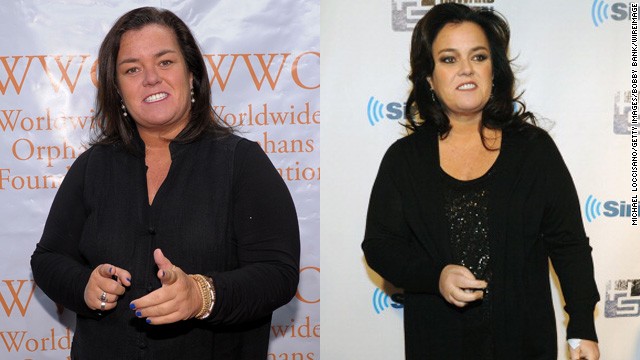 Rosie O'Donnell
tweeted in April
that she has lost almost 50 pounds since undergoing weight-loss surgery in 2013.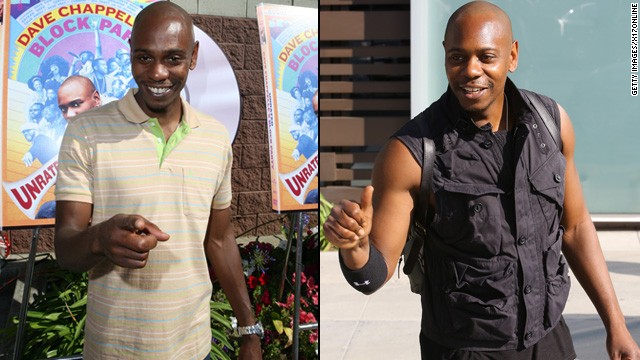 On April 15, Dave Chappelle was spotted leaving Live Nation's offices in Los Angeles carrying some extra muscle. Apparently, the comedian has been spending his free time in the gym.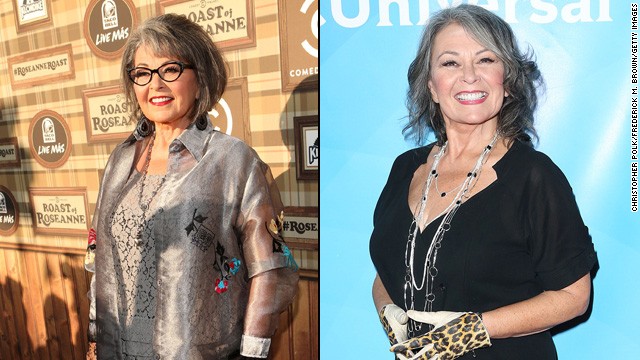 Roseanne Barr recently showed off a slimmer figure at the 2014 NBCUniversal Summer Press Day in Pasadena, California. The 61-year-old has been delighted by all the attention fans have paid to her new figure and thanked them
via Twitter.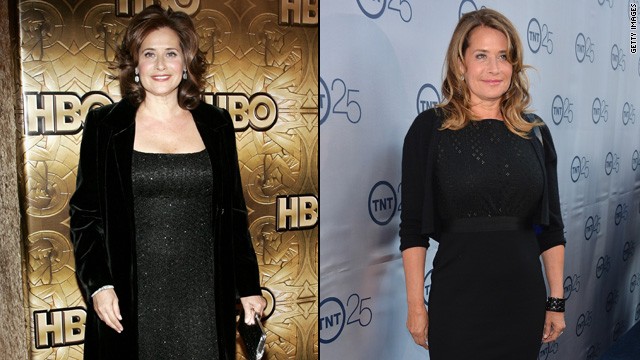 Lorraine Bracco of "The Sopranos" has lost 35 pounds since the HBO drama's end in 2007. She said it was the death of her parents three years ago that inspired her to make a change. Before their death, she remembers "sitting there, dividing these medications, who gets what when,"
she told ABC News
. "It was insane. I watched and realized, 'I don't want to go like that.' … I want to live every day the best I can be."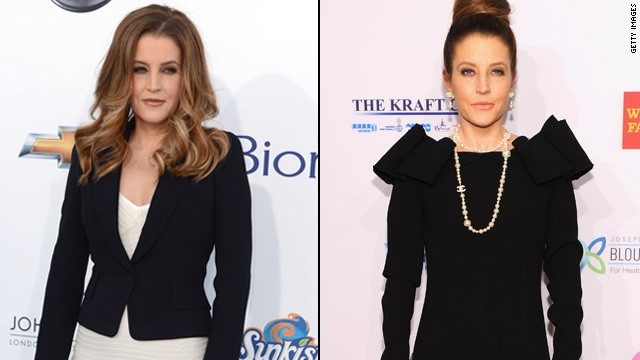 At 46, Lisa Marie Presley is feeling 16 again. Eating clean and organic has helped her to reach "the weight I was at when I was a teenager,"
she told People magazine
. Presley, the daughter of Elvis Presley, was inspired to get fit because of her father's family history of shorter life spans. "I didn't know where I would land," she said. "So I said, 'OK, I'm going to play it safe and try to be as healthy as I can be.' "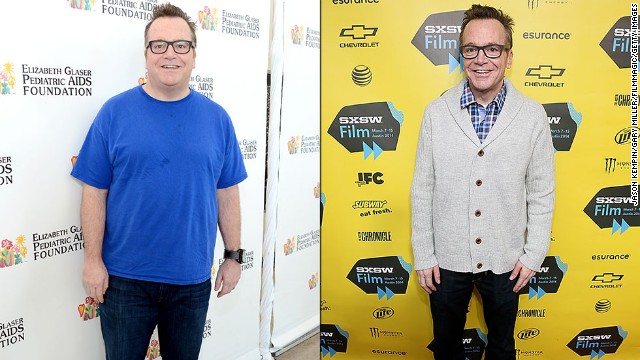 Tom Arnold has lost about 90 pounds since his first child was born last year, and he was looking quite thin at this year's South by Southwest festival. He'd actually lost the same amount of weight before but regained it when he didn't maintain healthier habits. After his son was born, he knew he needed to make a lasting change. "I saw that little baby, and I thought, 'I gotta stay alive for as long as possible,' " Arnold said in January. "That's a lifelong commitment."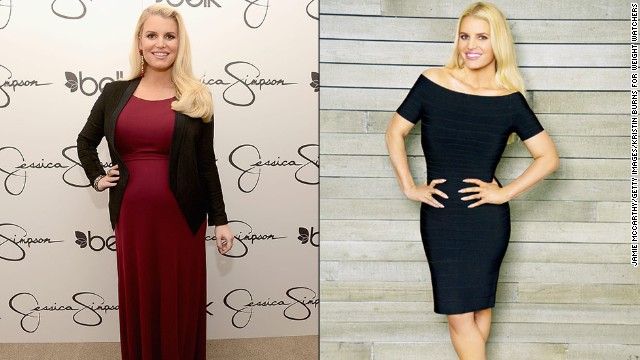 Jessica Simpson shows off a supersvelte look in
a Weight Watchers ad
released in February. "I was so insecure — I couldn't even believe what I weighed," Simpson told "Good Morning America." The singer/fashion mogul says she is feeling better than ever since giving birth to her second child in June.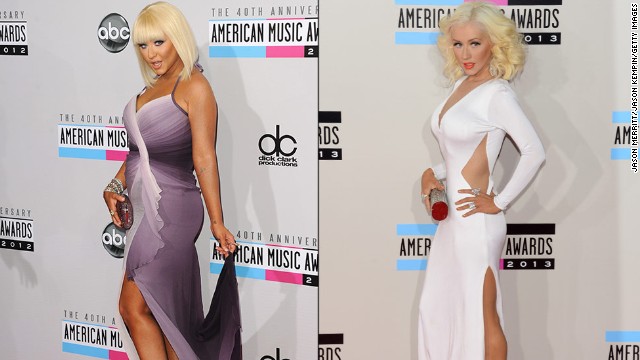 Christina Aguilera turned heads on the American Music Awards' red carpet for two years in a row. At the awards ceremony in 2013, Aguilera surprised onlookers by arriving in a skin-tight white gown with revealing cutouts, displaying a much different look than her voluptuous appearance at the 2012 event.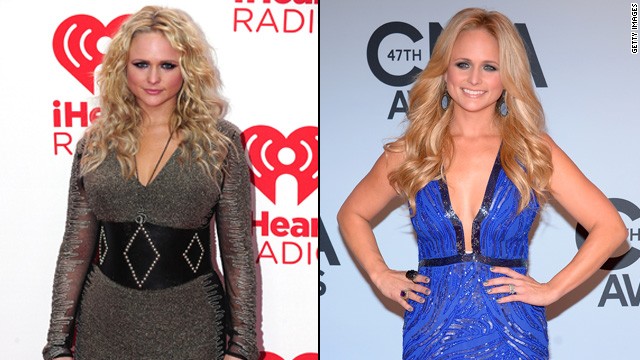 At the 2013 CMA Awards, singer Miranda Lambert revealed a slimmer physique. Apparently, her fit frame is courtesy of personal trainer Bill Crutchfield: "Hey @CrutchCamp,"
Lambert tweeted November 7
. "I got some compliments last night thanks to you!"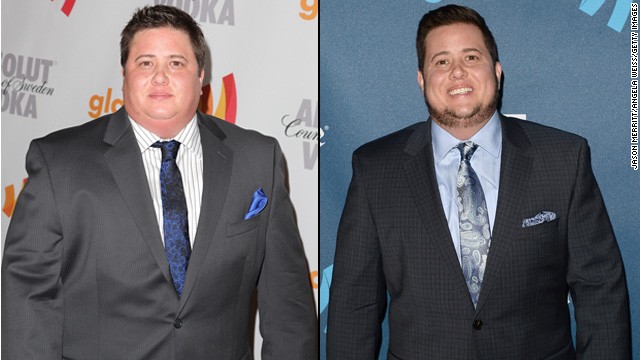 Chaz Bono told People in April 2013 that he had lost 60 pounds since appearing on season 13 of "Dancing With the Stars." "Diets don't work," he told the magazine. "You just have to change what you eat, and I have." Bono is pictured arriving at the GLAAD Media Awards in April 2010, left, and in April 2013.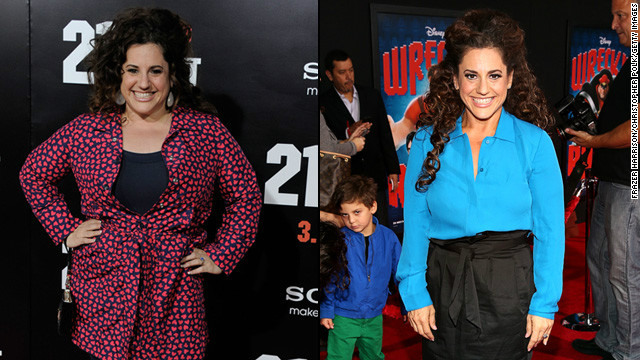 There's no way Marissa Jaret Winokur could play "Hairspray's" zaftig Tracy Turnblad these days. The Tony-award winning actress dropped 60 pounds in 2012.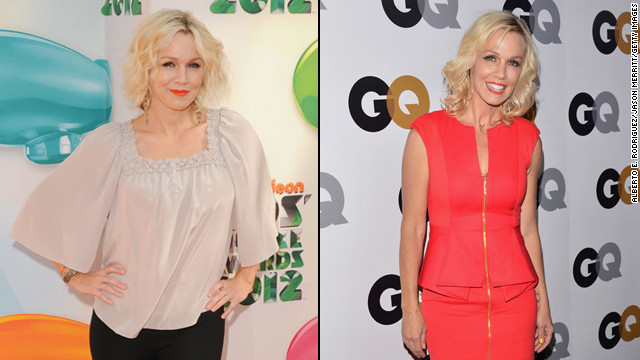 Jennie Garth slimmed down after splitting with husband Peter Facinelli in 2012.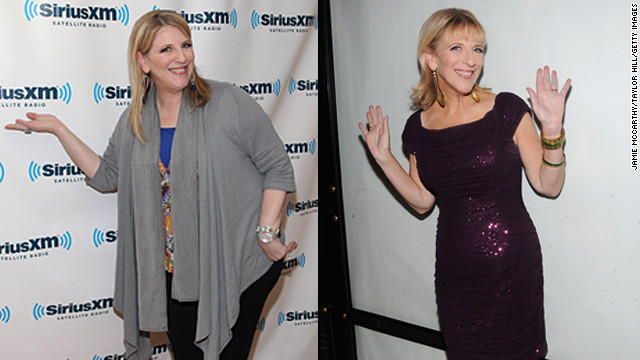 Lisa Lampanelli said she
underwent surgery
to help her shed 80 pounds and give her a new look.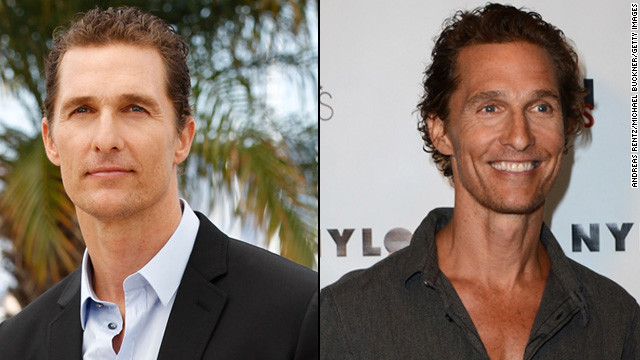 From thong to thin: Matthew McConaughey reportedly dropped 40 pounds for a role in "The Dallas Buyers Club," and the transformation was startling on the "Magic Mike" star.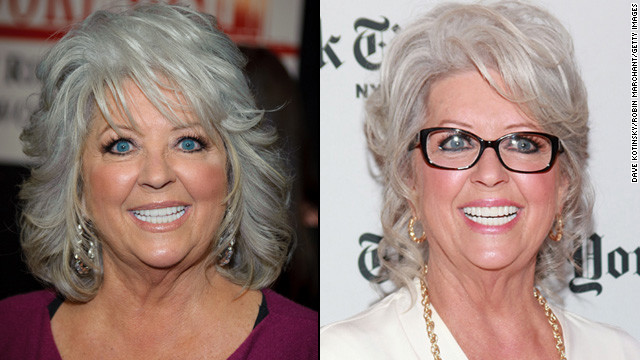 Paula Deen announced in June 2012 that she lost 30 pounds over a six-month period after she was diagnosed with Type 2 diabetes. These days, she is looking slimmer than ever.

1

2

3

4

5

6

7

8

9

10

11

12

13

14

15
Transforming your life requires stepping out of your comfort zone
Nutrition and exercise are important, but you must also change your attitude
Know that only you have the power to change you
Editor's note: Dr. Holly Wyatt is the medical director of the Anschutz Health and Wellness Center in Colorado and for season four of ABC's "Extreme Weight Loss."
(CNN) — You see it on TV all the time: People losing hundreds of pounds, going from couch potatoes to athletes, transforming themselves into different (and happier) human beings.
How do they do it when most people struggle to lose 10 or 15 pounds? Big weight loss requires big lifestyle changes that stick for more than a few weeks, and it almost always involves a true life transformation.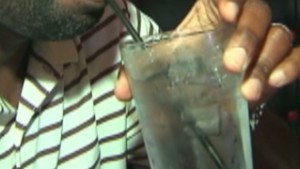 Does diet soda help you lose weight?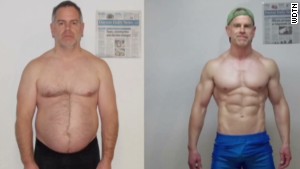 Man loses weight, wins $50k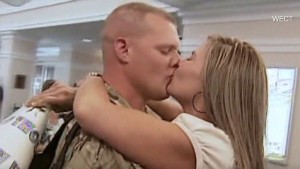 Wife loses 100 lbs., stuns Army hubby
Yes, learning to eat very differently and move more — a lot more — are required, but that alone doesn't always produce extreme results.
Do you want to experience a big life transformation? Here are five strategies to get you on your way. And none of them are about how to eat or how much you need to exercise:
1. Get comfortable being uncomfortable.
Transforming your life requires stepping out of your comfort zone. Let's face it, being comfortable and doing the behaviors you do right now got you to the weight and place you are today.
If you are OK with that, keep doing what you are doing. If not, you need to prepare yourself for true change — and this means being willing to embrace feeling uncomfortable.
No real transformation happens inside your comfort zone.
2. Get your mind right.
Eating right and exercise are critical pieces to any physical transformation, but a mental transformation is just as important.
People who succeed develop an optimistic or positive attitude about their new life. They expect success; they believe they can and will succeed. They concentrate on what they get to do in their new life, NOT what they can't do. They savor positive moments, and enjoy the journey!
3. Figure out your deeper 'Why?'
True transformation requires powerful motivation. This motivation comes from linking your new lifestyle to the things you most want to accomplish.
Look a little deeper and consider your purpose in life. Is it to run your own company, keep up with your children, help the underserved or be a better spouse? Identifying how your new lifestyle will help you achieve these things is what will get you up at 5 a.m. or allow you to pass up your favorite dessert when necessary.
Linking your new lifestyle to your passions makes a transformation permanent, not temporary. Successful transformers spend time peeling back the layers and determining why they really want to lose weight, to better understand who they really are inside!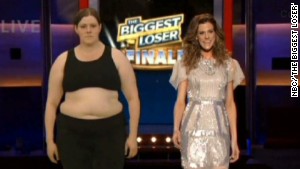 Did 'Biggest Loser' lose too much?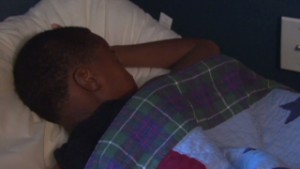 Weight gain from lack of sleep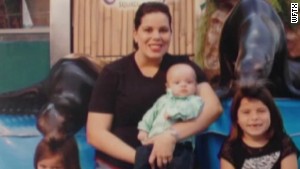 She lost 130 pounds to work at Hooters
4. Be the hero in your own movie.
Only you have the power to change you. One of the most important steps in any transformation is deciding to stop playing the victim role. Realizing you have the power to write your story is critical to achieving true transformation.
Things do not happen TO you anymore; YOU create opportunities and direct your new life. You are empowered to choose what you will do and how you will react.
5. Pay it forward.
Successful transformers appreciate what they have been given and how their lives have changed for the better. They want to help others change their life and experience the power of transformation, and by doing this, they help themselves. It's contagious!